The Golden Bowl (1904) is a novel by Henry James (1843-1916). The critics often call its plot "suffocating", the narrative is "over-analytical" and the climax is actually an "anti-climax". I would agree, but to an extent. Indeed, it is dense and at times claustrophobic. But at the same time, it's one of the best analyses of the human psyche. The observations on marriage, or father-daughter relationship are very apt.
Trivia: The title of the novel comes from the passage in the Bible: "…or the golden bowl be broken, …then shall the dust return to the earth as it was" (Ecclesiastes 12:6).
In short, it's a story about an Italian nobleman, Prince Amerigo, who comes to London to marry Maggie Verver, an only child to a very wealthy American entrepreneur, Adam Verver. During his stay in London, Amerigo meets his former lover, Charlotte Stant, who happens to be Maggie's friend. Maggie doesn't know about her fiance's past relationship. When Amerigo and Maggie get married, the woman worries about her father. She doesn't want him to be lonely, so she convinces him to propose to Charlotte. They get married, but the reader has the feeling that Charlotte did this only to be closer to Amerigo. Maggie seems to be more preoccupied with her father than with her husband, which gives a perfect opportunity for Charlotte and Amerigo to renew their past affair…
The golden bowl is supposed to be Amerigo's nuptial present for Maggie. He asks Charlotte to help him choose the right gift:
"[The shopper] placed the box on the counter, pushed back a pair of small hooks, lifted the lid and removed from its nest a drinking-vessel larger than a common cup, yet not of exorbitant size, and formed, to appearance, either of old fine gold or of some material once richly gilt. He handled it with tenderness, with ceremony, making a place for it on a small satin mat. "My Golden Bowl," he observed—and it sounded, on his lips, as if it said everything. He left the important object—for as "important" it did somehow present itself—to produce its certain effect. Simple, but singularly elegant, it stood on a circular foot, a short pedestal with a slightly spreading base, and, though not of signal depth, justified its title by the charm of its shape as well as by the tone of its surface. It might have been a large goblet diminished, to the enhancement of its happy curve, by half its original height. As formed of solid gold it was impressive;" (source)

[…]

"Its beauty is its BEING crystal. But its hardness is certainly, its safety. It doesn't break," he went on, "like vile glass. It splits—if there is a split."

"Ah!"—Charlotte breathed with interest. "If there is a split." And she looked down again at the bowl. "There IS a split, eh? Crystal does split, eh?"

"On lines and by laws of its own."

"You mean if there's a weak place?"

[…]

"Then," she asked, "what IS the matter?"

"Why, it has a crack."

It sounded, on his lips, so sharp, it had such an authority, that she almost started, while her colour, at the word, rose. It was as if he had been right, though his assurance was wonderful. "You answer for it without having looked?"

"I did look. I saw the object itself. It told its story. No wonder it's cheap."

"But it's exquisite," Charlotte, as if with an interest in it now made even tenderer and stranger, found herself moved to insist.

"Of course it's exquisite. That's the danger." Then a light visibly came to her—a light in which her friend suddenly and intensely showed. The reflection of it, as she smiled at him, was in her own face. "The danger—I see—is because you're superstitious."

"Per Dio, I'm superstitious! A crack is a crack—and an omen's an omen."

"You'd be afraid—?"

"Per Bacco!"

"For your happiness?"

"For my happiness."

"For your safety?"

"For my safety."

She just paused. "For your marriage?"

"For my marriage. For everything." (source)
They don't buy the golden bowl in the end. Yet, Maggie buys it for herself and it triggers some events…
When I was thinking of this novel, I've come across a perfect illustration, I think. A Victorian-style bathroom I present to you below as a model interior:
In this style: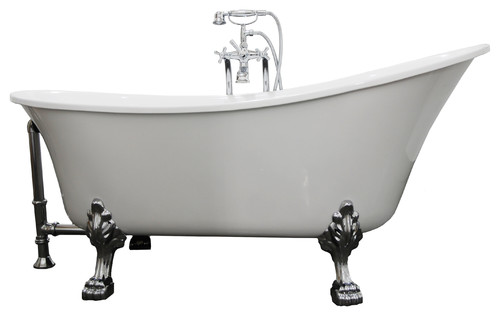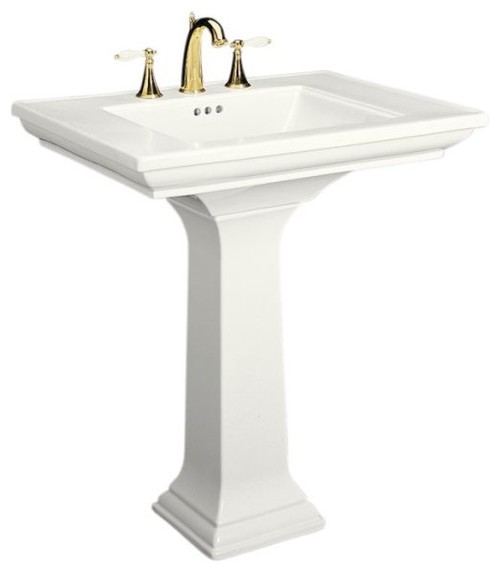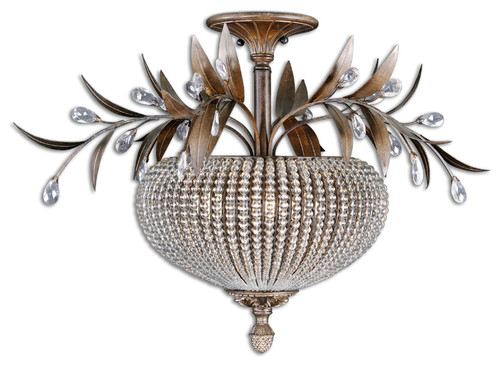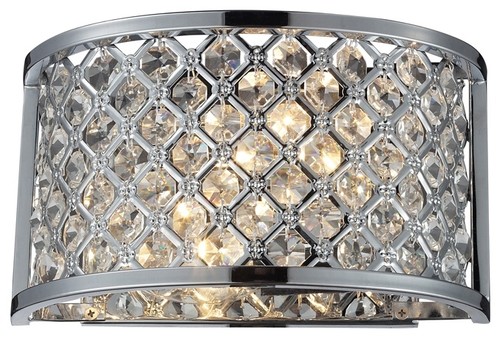 Would you buy something seemingly beautiful, knowing it has a hidden flaw? Isn't it that every decision we make – especially those most serious ones – are burdened with risks? It's both the curse and the beauty of life that the future is uncertain. We can only admire it – but admire it with certain awe. Thus, it becomes both beautiful and aweful – full of beauty and full of awe.
Yet, as they say, some choice is better than none.
Have a wonderful week.