As with many books for children, this one is not for children ONLY. It's one of them books that gives you a lifetime pleasure, simply beacuse you can discover new things each time you read it.
Lewis Carroll's Alice's Adventures in Wonderland (1865) belongs to a "literary nonsense" genre – it's full of queer logic, fantastical events, reverse plots and riddles.
Trivia: Lewis Carroll is a pen name of Charles Lutwidge Dodgson (1832-1898) – a mathematician. This would explain why he liked playing with logics so much in his books.
As a small girl, I was moved by the image of Alice swimming through a sea of her own tears (Chapter Two). Now, when I read this fragment:
`I wish I hadn't cried so much!' said Alice, as she swam about, trying to find her way out. `I shall be punished for it now, I suppose, by being drowned in my own tears! That WILL be a queer thing, to be sure! However, everything is queer to-day.' (source)
I'm thinking that it would be hard to find a girl who is more pretentious than her.
And now I seem to like the things that Alice always hated. My favourite chapter (and my inspiration for today) is Chapter Seven – A Mad Tea-Party:
There was a table set out under a tree in front of the house, and the March Hare and the Hatter were having tea at it: a Dormouse was sitting between them, fast asleep, and the other two were using it as a cushion, resting their elbows on it, and the talking over its head. `Very uncomfortable for the Dormouse,' thought Alice; `only, as it's asleep, I suppose it doesn't mind.'

The table was a large one, but the three were all crowded together at one corner of it: `No room! No room!' they cried out when they saw Alice coming. `There's PLENTY of room!' said Alice indignantly, and she sat down in a large arm-chair at one end of the table. (source)
In this chapter The Hatter asks my favourite riddle: "Why is raven like a writing desk?" At first, Alice is sure she will be able to figure it out. When she finally gives up and asks for the answer, the Hatter says: "I haven't the slightest idea!"
The readers were disappointed and Carroll had to come up with some answer, although he never intended there to be one. In his preface to the 1896 edition of Alice he wrote: "because it can produce a few notes, though they are very flat; and it is nevar ["raven" spelled backwards] put with the wrong end in front!" (source)
In this chapter, the Hatter, the March Hare and the Dormouse are trapped at the party (the clock stopped at 6). If I were stuck at such a party, I would like to do it with style:
These kitchens, in pale mint, are beautiful and simple but they lack character. It's a thing that can be amended easily with the products I feature below: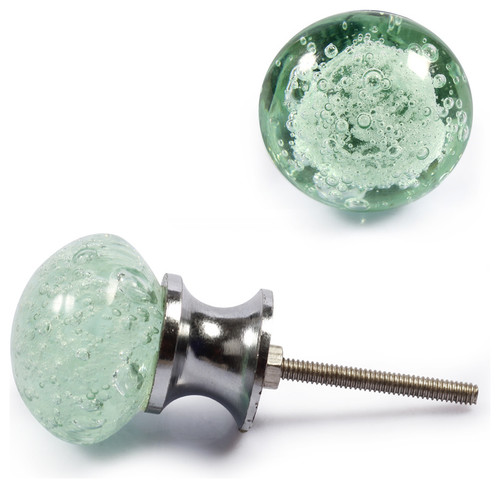 When I was in London in December I visited a pop-up store in the British Library devoted to Alice. You can still visit the shop and the exhibition (till April, 17th).
It's a charming store that is indeed a "store" of some of my childhood memories. I love the poster with the question we often ask ourselves: "Would you tell me, please, which way I ought to go from here?" My answer would be: "Follow your intuition, follow your heart, and follow your dreams. Because this is your path and you know which way to go".
Have a wonderful week,