You've been divorced for 10 years. What can happen between you and your ex? You may finally start talking to each other, finally stop talking to each other, continue talking to each other, become the best of friends, or simply start having a hot affair.
The last (and least expected) option happens to Jane and Jake Adler (Meryl Streep and Alec Baldwin) in Nancy Meyers' comedy It's complicated (2009).
Why is it complicated? Because Jake has a new family – and a much younger wife, Jane has never been "the other woman" in a relationship, in general, it would be hard to explain everything to their now grown-up children, plus, there is a shy architect, Adam (Steve Martin), who would like to design not only Jane's new kitchen, but also her future.
Nancy Meyers is flawless in her choice of cast, but also in the set design. Just as in the case of Lydia Marks (you can read my two posts on her set designs: Carrie on and Devil's in the details), Jon Hutman has left his signature in It's complicated (in collaboration with Beth Rubino), Something's Gotta Give, Holiday or What Women Want. The set designs in those movies almost steal the show.
In It's complicated, Jane owns a small bakery/pâtiserie and she is a devine cook. Her family life happens around the table. The kitchen is the heart of the home. Jane loves French cuisine and her food taste can be found both in her workplace and in her Santa Barbara style kitchen.
Trivia: In 2009 Meryl Streep starred in two movies that had her characters involved in cooking – the other one is Julie & Julia, on an American cooking guru, Julia Child, the author of Mastering the Art of French Cooking (1961).
Although the house follows the rules of Santa Barbara architecture, e.g. with terracota-tiled roof, a Mediterranean style patio, cream and black palette, this kitchen has a French touch (a "je ne sais quoi"), found in the utensils, copper pans and pottery, for example. There's definitely some French-style cooking going on in this Californian-style kitchen.
When I look at this interior, I can't help the feeling that it's been inspired by croissants and a strong espresso.
Take a look at my inspirations with this style: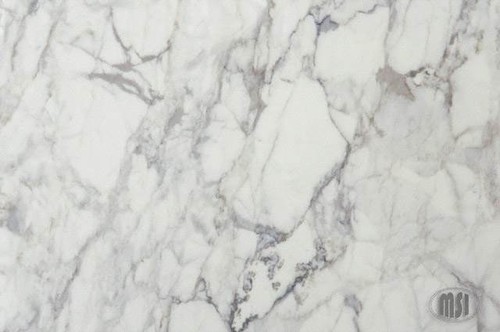 As you can see, I'd change the lights. I've found the copper one at MUZOlighting.co.uk. I was impressed by their philosophy: a blend of modern and traditional manufacturing techniques – all their copper shades are hand spun and hand turned locally (they are based in Birmingham, UK).  They also support local businesses.
Lamps, similar to the ones found in the original kitchen (although much bigger) were used by MUZOlighting in one of their commercial projects – notabene for a small village bakery.
By the way, do you know how many calories a regular butter croissant has? 272, according to livestrong.com. I'm all for a balanced and healthy diet, but I don't care for calories if eating this croissant means 272 reasons that make me smile while I'm chatting with my best friend over a good cup of coffee.
Have a good weekend, full of life's little pleasures.